Even before airstrikes intensified on his hometown in Eastern Ghouta, a suburban area in southwestern Syria, Majed al-Daas struggled to finish school.
He managed to get his high school diploma four years ago under a tight siege that limited access to basic human needs such as water, food, electricity and healthcare.
Before the Syrian uprising in 2011, al-Daas, 22, said he participated in the Syrian Science Olympiad and won a third-prize in chemistry. He wanted to participate again the following year, but the war prevented him.
After high school, he wanted to go to university, but that was not an option in Ghouta. So al-Daas looked for alternatives. His friends pointed him to the University of the People, an online university, where he started studying computer science. But the most recent military campaign has made it impossible for him to continue.
"I wish that I can continue my education and live a normal life," he told ABC News. "We have lived under shelling and siege and expensive prices for seven years. I can't even buy a cookie for my daughter."
His neighborhood in Douma was under such intense attacks that he escaped with his parents, wife and 10-month-old daughter. They now live in a basement wedding-hall-turned-shelter that houses some 60 people who have fled their homes. His own home was destroyed by bombs in February, he said.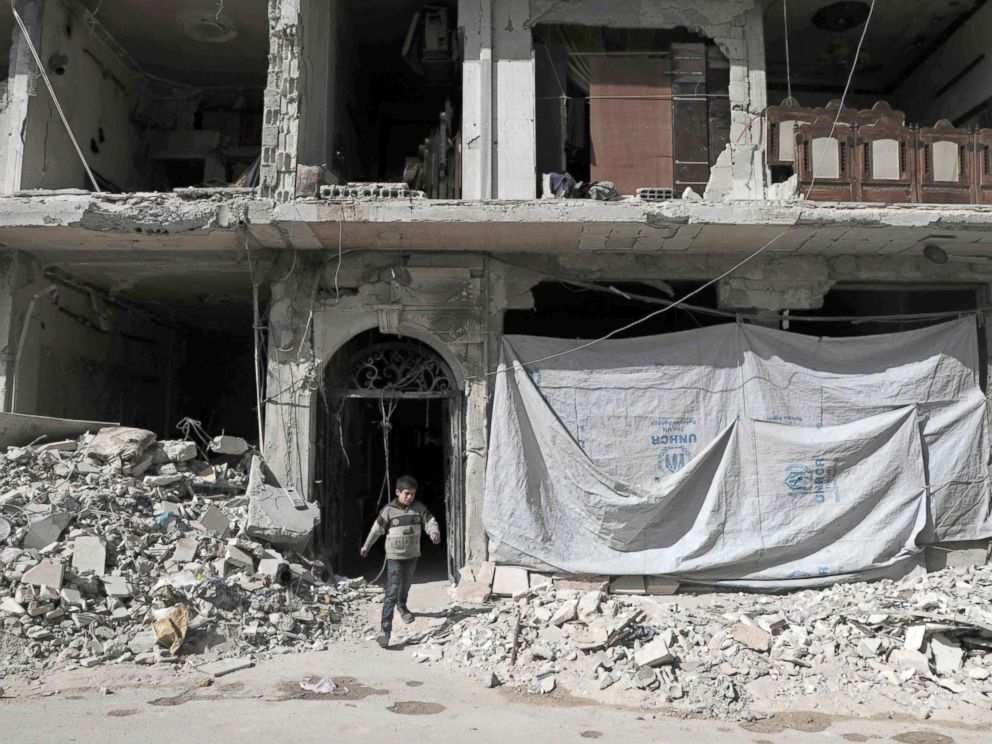 On Feb. 18, Syrian government forces, backed by Russia and Iran, launched a fierce bombing campaign on Eastern Ghouta in a final push to retake the rebel-held area. The offensive has forced thousands of families to take shelter in basements and killed more than 1,600 civilians, according to the Syrian Observatory for Human Rights.
This month, tens of thousands of people have fled the enclave. Only the town of Douma in Eastern Ghouta remains under rebel control. The violence has forced schools and other educational institutions to close and prevented residents from maintaining a sense of normal life.
"I don't really know how to describe it, but when the shelling intensifies I stop thinking about anything other than trying to stay safe as much as possible," Mahmoud Bwedani, a resident of Douma who also signed up for computer science studies online because he couldn't attend a physical university in Ghouta, told ABC News.
"My studies are very important to me," Bwedani, 20, said. "I chose this specialty carefully because I love it. So I want to learn it well because I'm very interested in that kind of work."
But airstrikes and shelling prevented him from completing his assignments so he's currently on a leave of absence from the online university. Before the recent escalation of violence, he spent his days trying to get a good enough internet connection to do his assignments. Now, he says, he's just trying to stay alive.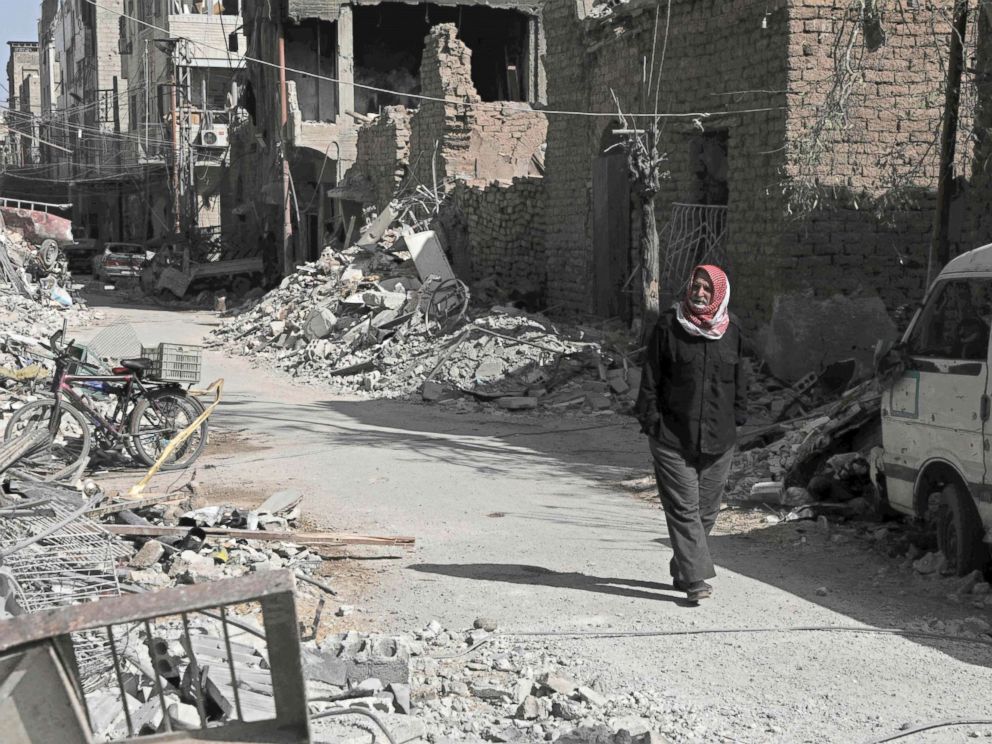 "I did not give up, I just thought I'd delay my studying process until the situation settles down a little," he said. "We don't know what's going to happen so we're just trying to survive now. We're not thinking about studies or jobs or anything like that. Most of the families are staying in the basements and what they think about is how to survive, how to get water, electricity and these kinds of things."
He currently lives in the basement of his apartment building with his parents, three siblings and nephew.
Mohammad Nizar Arbash, another resident of Douma, moves from basement to basement. Sometimes he stays with family, other times with friends. He also tried to pursue university studies online, but was interrupted by the violence, he said.
"I want a university degree and to continue to take a master's degree and hopefully study beyond the master's degree," he said.
"The shelling that is not stopping at all and the lack of stability and lack of availability of internet and electricity and what's more than that, your fate, your unknown fate that you know nothing about — all these things make studying impossible."